Would you trust a robot to cook your dinner at your favourite restaurant? Or your local takeaway to deliver your pizza by automated drone? We carried out research which found that a quarter of UK consumers would be happy for a robot to be in charge of preparing their meal in a restaurant, whilst 30% admit they are happy for a robot to serve them food & drinks in a hospitality venue.
So are robots going to dominate your future hospitality experiences and replace humans in cooking and customer facing roles? It's unlikely, our nationwide study of more than 2,000 consumers also revealed 50% of consumers think it's important to be greeted by a host as opposed to a robot. A further 24% also admit they are scared chefs will be replaced by robots, potentially impacting quality.
While the development of artificially intelligent (A.I.) robots are increasing at a rapid pace, it's far from inevitable that this technology will become mainstream anytime soon. The upfront cost, infrastructure and ongoing maintenance these devices require will make them out of reach for many. 
Although when it comes to deliveries, it's a slightly different story. We're already seeing automated delivery robots roam the streets of certain UK cities, with large food operators including Dominos and Pizza Hut all showing interest in this technology.
An American start-up, Starship Technologies has already developed self-driving robots that can deliver parcels, groceries and food from stores directly to consumers within a 4 mile radius. And having already tested their delivery bots in over 100 cities across the world, the idea of a robot delivering your Saturday night takeaway isn't that far fetched.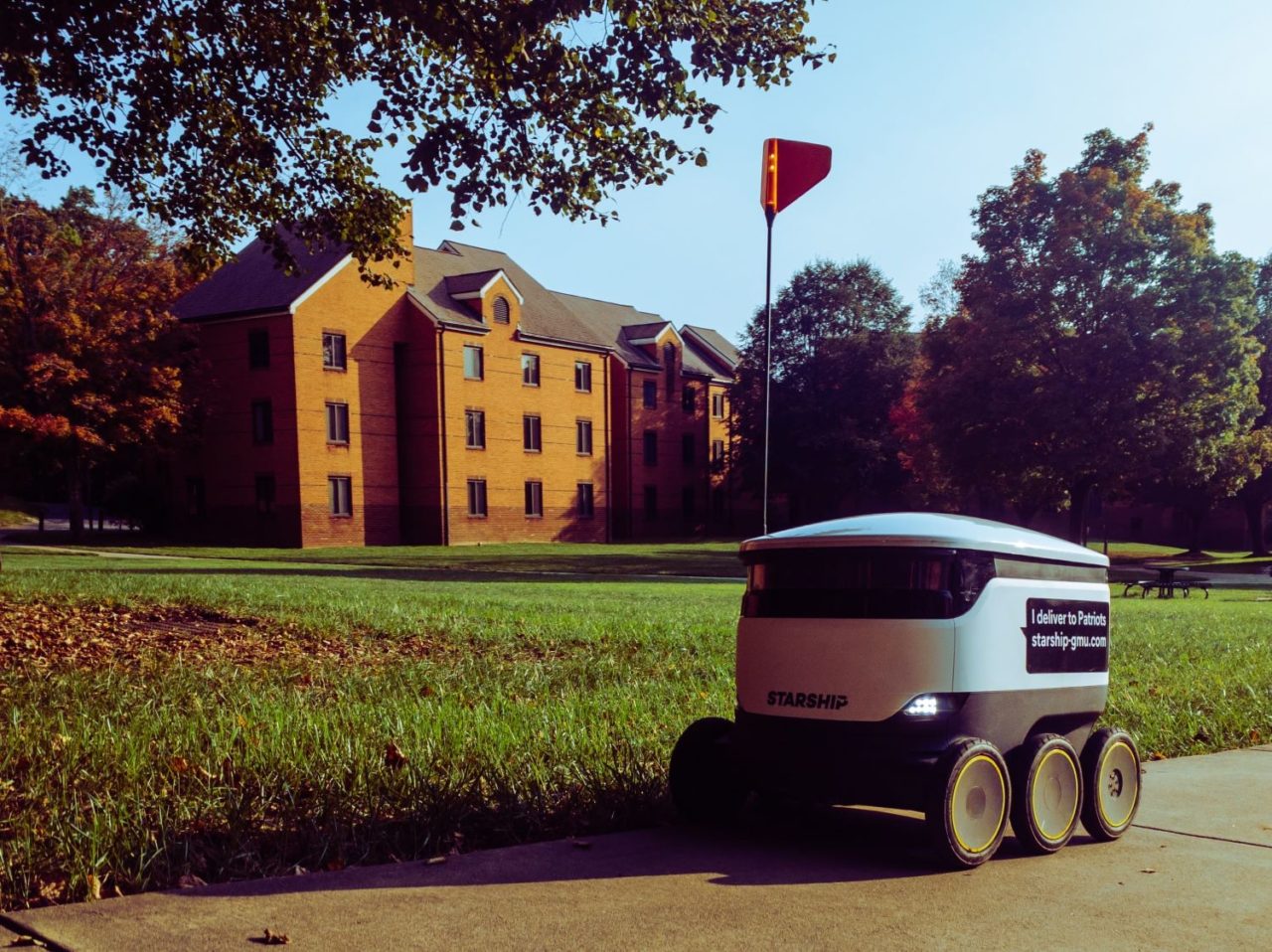 Consumers are also much more receptive to seeing this technology integrated into their experience, as 39% would be happy for a robot to deliver takeaways to their house if it meant a more efficient process and lower fees. 36% are also happy for a self-driving robot or drone to deliver food/drinks to their home.
We have seen a significant change in the use of robotics across the hospitality industry. From robot servers to self-driving robots and drone delivery services, they can play a vital role in creating efficiencies for business and reducing long term operational costs. They also have the ability to dramatically reduce human-to-human contact which has been essential throughout the past 18-months.
We've also seen this technology paving the way in taking the customer experience to the next level, particularly in other parts of the world where it's been integrated into various parts of venue operations. In China for instance, restaurants have been using robot waiting staff for years now, while Japan's Dawn Avatar Robot Café is striving to create more job opportunities for disabled workers by using robots that are operated by employees remotely to serve food and drink to patrons.
When it comes to robotics and consumer perception of this technology, the research also uncovered:
53% think robot servers in the hospitality sector are a fad
51% say it's important they are served a meal by a person as opposed to a robot
61% think it is important food continues to be cooked by a chef as opposed to a robot
50% wouldn't trust a robot to cook a meal for them in a restaurant
It is clear to see there is a long way to go in terms of changing attitudes when it comes to adopting robotic chefs and waiters in the UK. Whilst this technology may never become mainstream in the UK unlike other parts of the world, the adoption of automated delivery robots is inevitable, and within the next five years, we believe we'll see networks of fully autonomous robots completing deliveries in most major cities around the world.