A dining room is difficult to manage when you have a large number of orders and alterations to keep track of, as well as all of your bookings, including table reservations and turnover times. Adopting effective restaurant table management services is a must for restaurateurs, as it improves customer pleasure, personnel productivity, and income.
Finding an excellent restaurant table management service may have a big influence on the operations of your business. There are several crucial elements that you should always check for when selecting the finest service or system for you, and here is a list of key factors to consider when making your selection:
Ease of Use: The service should have a straightforward interface that is simple to use for all staff members, not just managers. Complicated systems may slow down operations, reduce productivity, and cause errors.
Real-time Updates: The system should be able to provide real-time updates on table condition, wait times, guest counts, and other information. This is critical for your restaurant's seamless and effective functioning.
Integrations: A good table management solution should be simple to connect with your current POS / ePOS system, online booking platforms, and other operational systems. This guarantees a smooth flow of information and uniformity in managing various parts of your business.
Booking Management: The system should allow consumers to reserve tables online and allow management to handle bookings, cancellations, and changes easily.
Client management: Monitoring client preferences, special requests, visit history, and feedback are included in a competent service. This contributes to a more personalised client experience, which may lead to enhanced customer loyalty.
Performance Analytics: The solution should provide data-driven insights to help restaurants improve their operations. Peak hours, popular table locations, typical table turn times, and so on.
Scalability: The system should be able to expand with your company, supporting an increase in the number of tables, outlets, or the complexity of processes without affecting performance.
Reliability and Support: You want a service that won't go down during busy eating hours. It's also critical to have accessible and timely customer assistance for when problems emerge.
Cost-effective: While the system should have all of the capabilities you want, it should also be reasonably priced and give excellent value for money. It is critical to evaluate both the initial and continuing expenditures.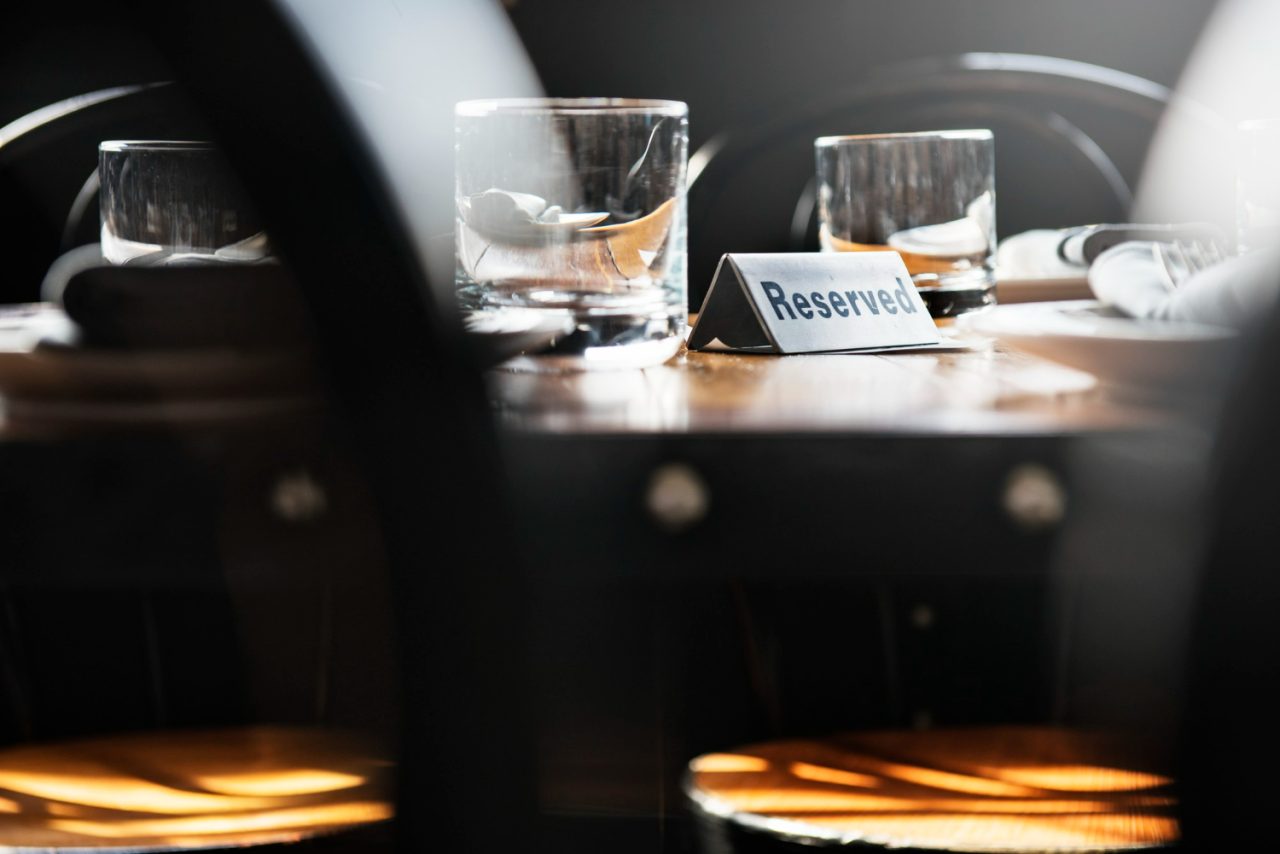 Before we get into our list of the top seven best restaurant table management services in the UK, it's important to understand the value of a well-functioning, effective table management system in any restaurant. It's more than simply a tool for managing seating arrangements; it's a holistic solution that simplifies operations, boosts staff efficiency, reduces turnover times, and, most importantly, improves your guests' dining experience.
We analysed the various solutions based on numerous factors, including simplicity of use, real-time updates, integration possibilities, booking and customer administration, performance statistics, scalability, dependability, support, and cost-effectiveness. We are certain that our chosen services excel in these areas, with each delivering distinct features and advantages to meet a variety of demands. So, whether you run a small café, a hectic multi-cuisine restaurant, or a high-end gourmet dining facility, there's a solution on our list for you.
Top 7 Best Restaurant Table Management Service
in the UK

Breaking new ground in restaurant management solutions is Grafterr for Hospitality, a platform that's transforming how restaurateurs operate in the UK. This innovative service focuses on delivering efficient, integrated, and intuitive table management solutions that go hand in hand with its comprehensive suite of operational management tools.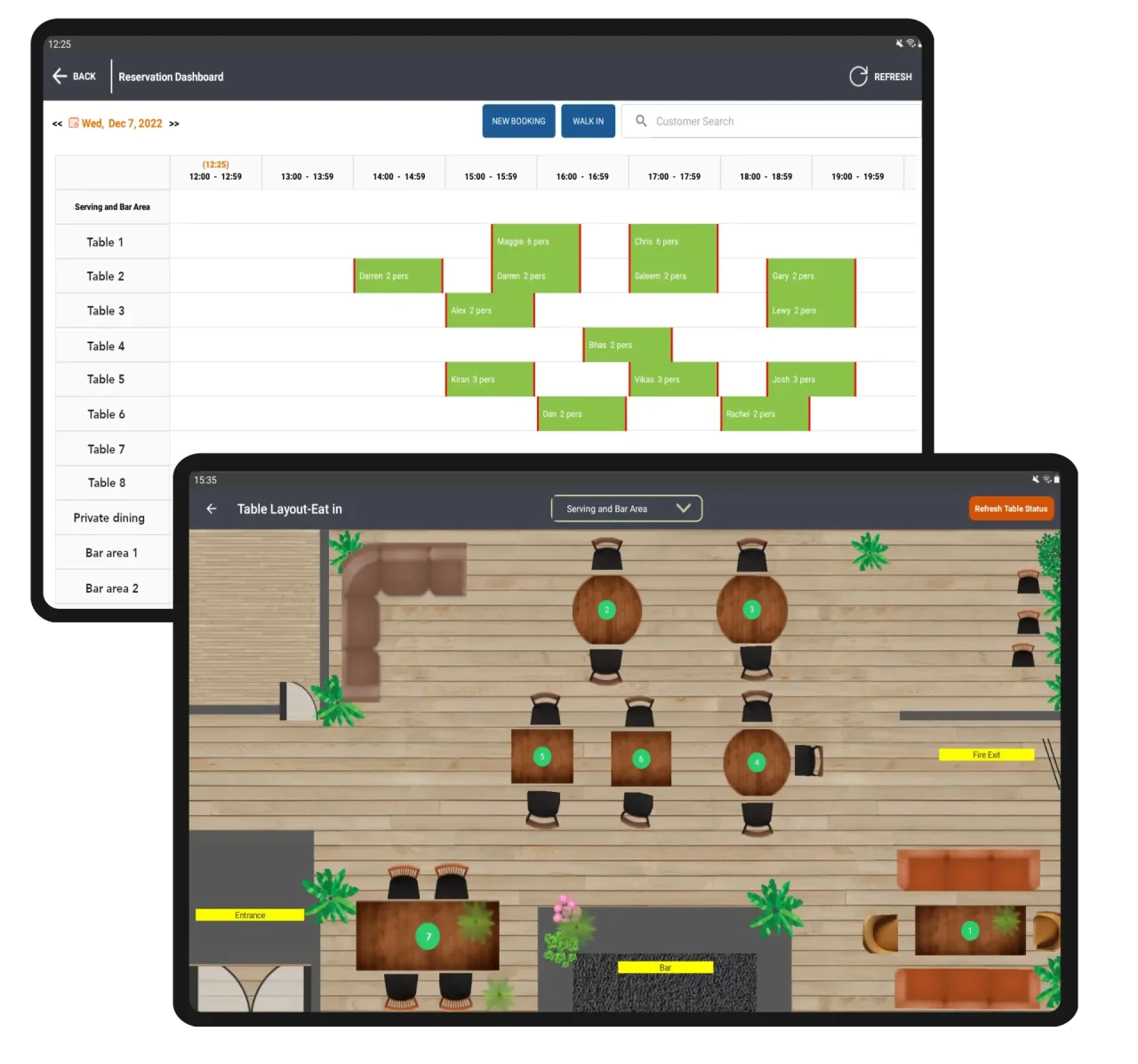 One of the standout offerings of Grafterr for Hospitality is the Grafterr Electronic Point of Sales (EPOS) system. Designed to power more than just sales, Grafterr EPOS provides restaurateurs complete control over all operational areas from a single screen. This integration eliminates the need for multiple systems, simplifying restaurant management and improving operational efficiency.
Grafterr's table management service is impressive, aiding restaurants in maximising table turnover and seamlessly managing reservations. The online table booking feature is built directly into the system, providing a streamlined process for customers and restaurant staff alike. Additionally, the intuitive booking calendar helps keep track of all upcoming reservations, ensuring every customer is catered for efficiently.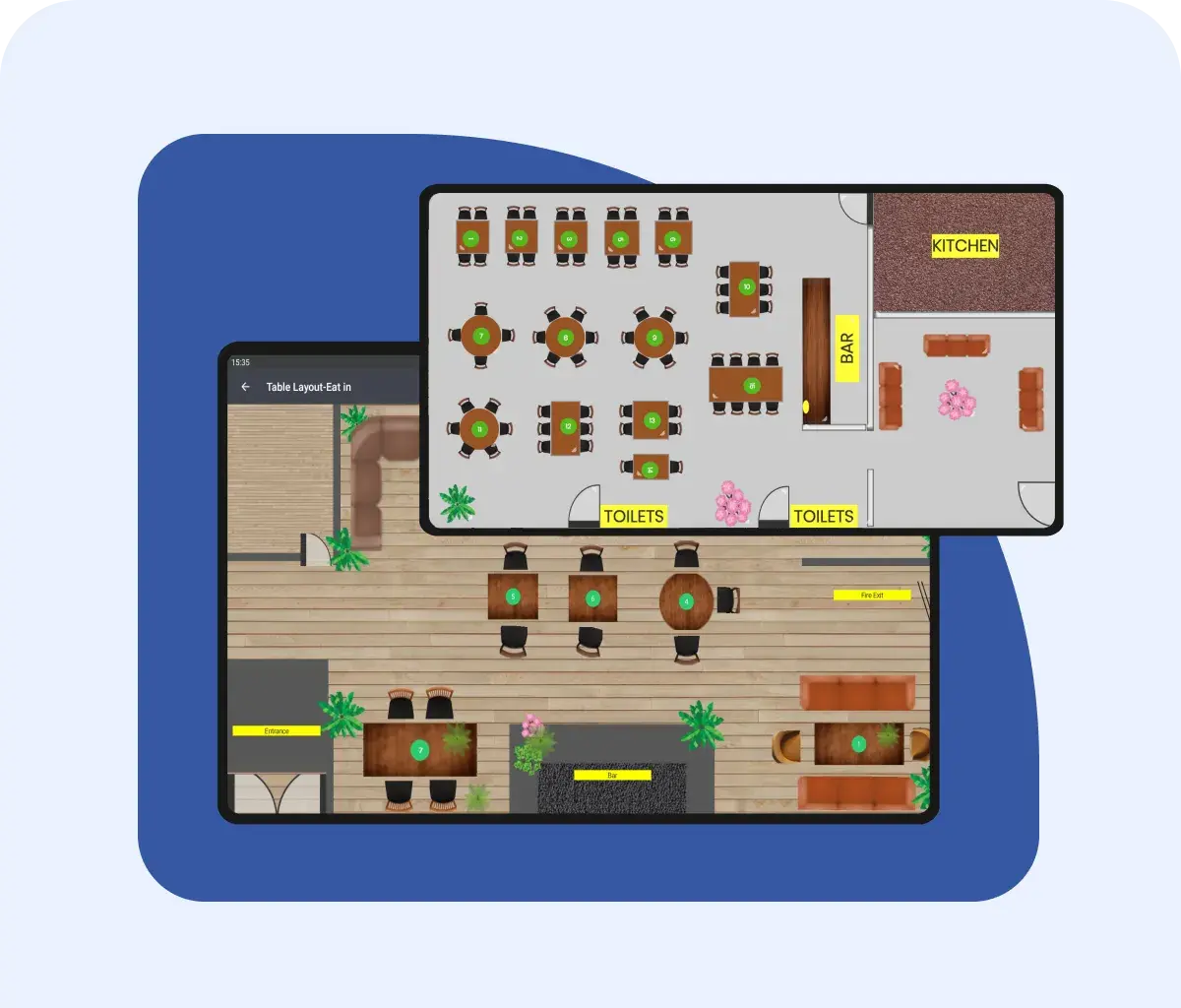 Further enhancing its offering, Grafterr for Hospitality boasts intelligent coursing and order management features. These tools are designed to assist restaurants in providing a smooth dining experience, from accurate order taking to course timing.
The platform also provides web-based ordering, mobile app-based ordering, and QR Code facilitated ordering, offering flexibility to customers and increasing accessibility to your restaurant services. This diverse array of ordering systems not only broadens your customer reach but also accelerates the ordering process, contributing to improved table turnover rates.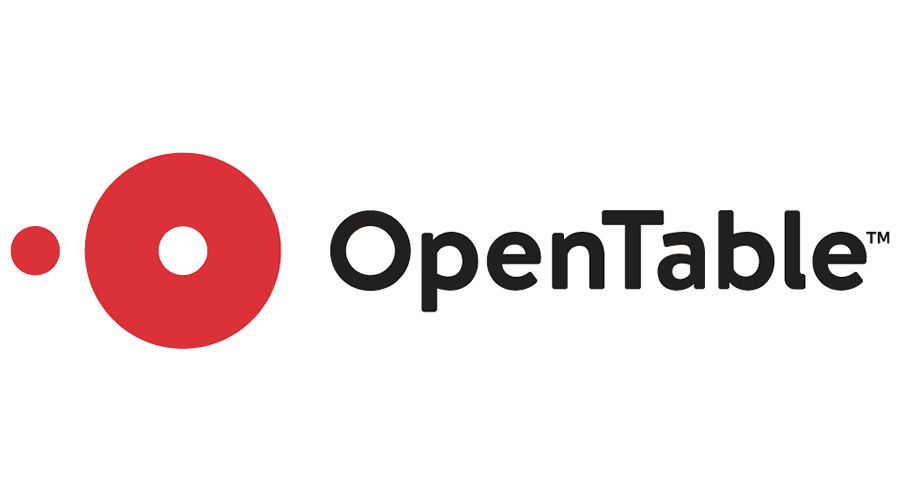 A global front runner in restaurant reservation management, OpenTable serves millions of diners and thousands of restaurants worldwide. With its powerful table management software, it helps restaurateurs in the UK streamline the dining process.
OpenTable's features are highly customer-centric, offering online reservations, waitlist management, and table assignment options. The system is equipped to integrate guest profiles, enabling personalised service by understanding customer preferences. This platform also offers a robust guest management tool for efficient dining operations. Its analytical features provide data-driven insights to understand trends, boost demand, and manage capacity effectively.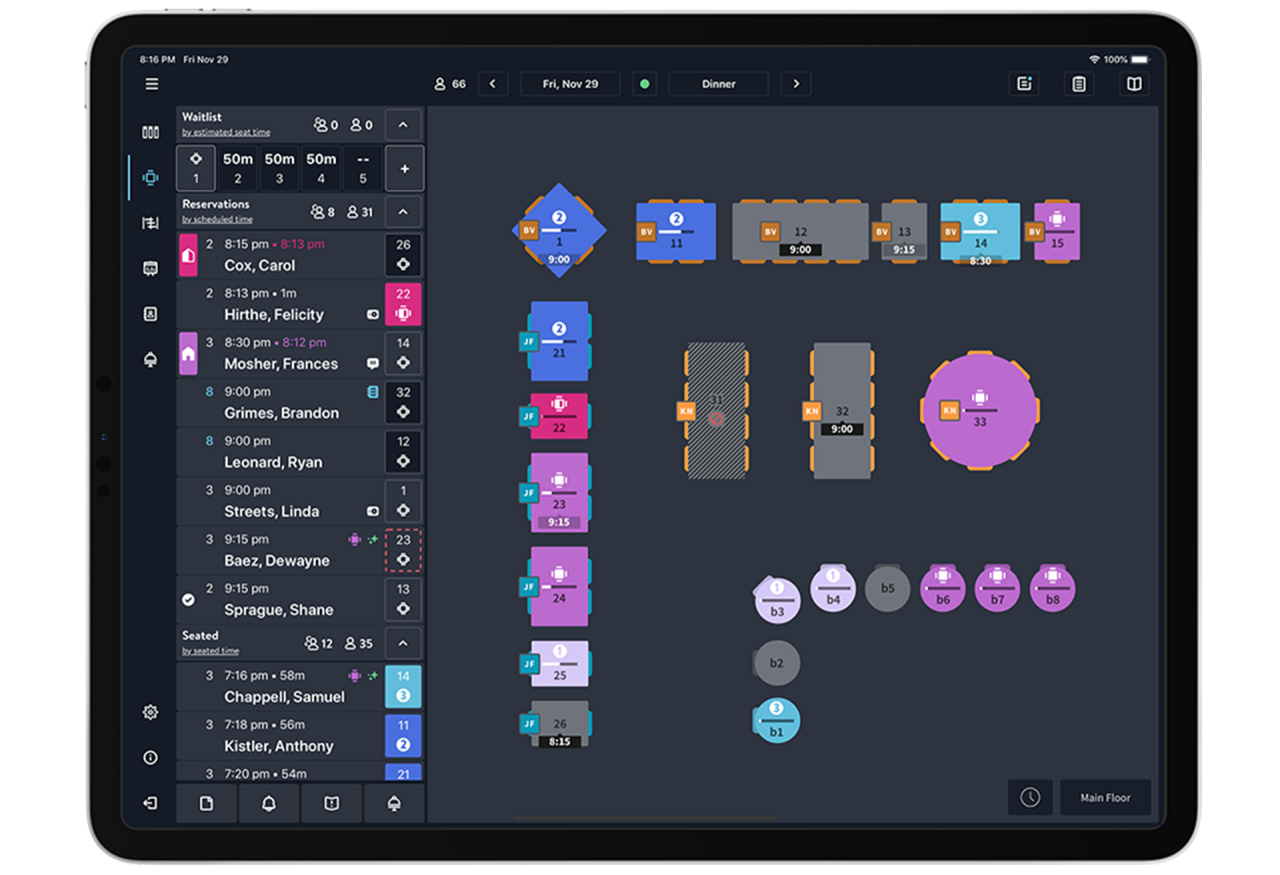 OpenTable's mobile app ensures flexibility for both restaurateurs and diners. With added benefits like loyalty rewards for diners and exposure to a large network of prospective customers, OpenTable consistently proves itself an excellent investment for restaurants.

ResDiary, a UK-based service, is highly acclaimed for its ability to cater to diverse restaurant needs. This platform focuses on maximising restaurant profits by minimising no-shows and avoiding overbooking through yield management and channel management features.
ResDiary's table management is dynamic and intuitive. It offers customisable floor plans and provides automated table allocation based on party size and booking time. The software's pre-booking functionality enables ticketed events, deposit systems, and voucher sales.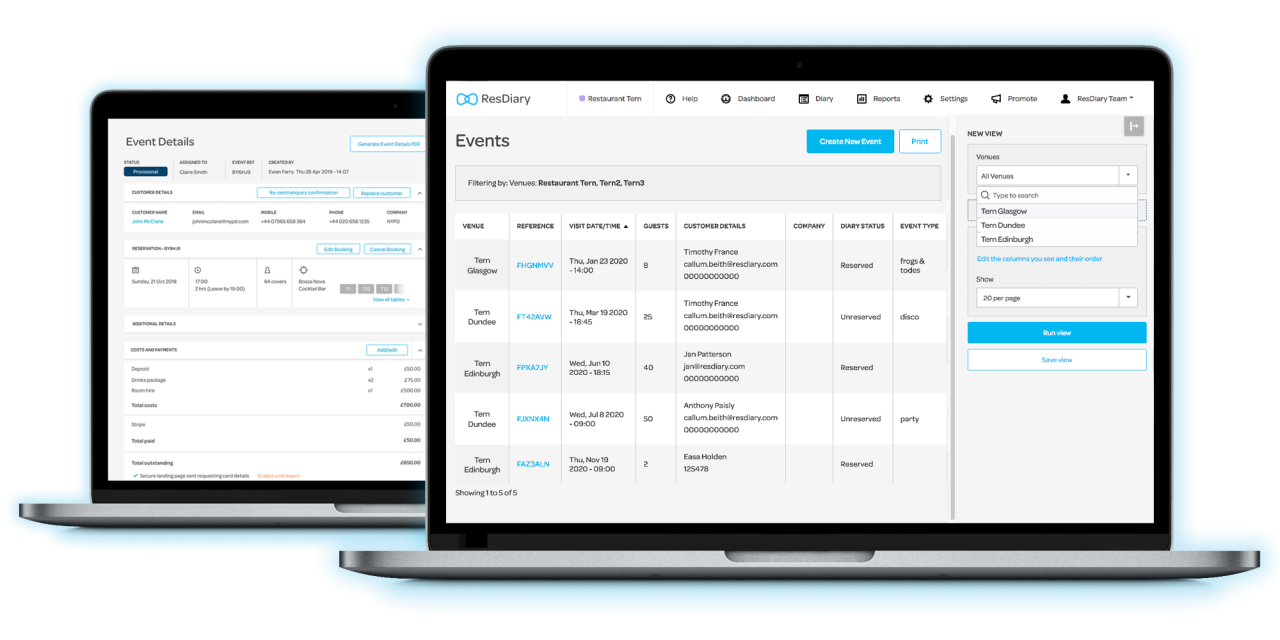 For a better guest experience, ResDiary allows restaurants to send customised communications, including booking confirmations, reminders, and review requests. With its CRM system, customer preferences can be logged to personalise service delivery.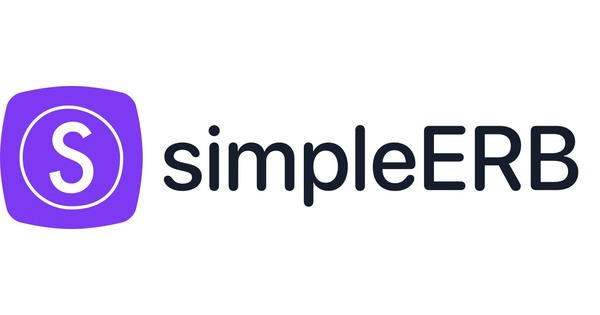 SimpleERB offers a cost-effective solution for restaurants of all sizes, ranging from small eateries to restaurant chains. This software solution has an easy-to-use interface for managing table reservations and walk-ins.
The software allows the creation of comprehensive floor plans and table layouts, ensuring optimal use of restaurant space. SimpleERB's advanced algorithm suggests the best table allocation based on party size and booking time. In addition, the solution offers a detailed guest database, which can record notes on customer preferences to aid personalised service.
Crucially, SimpleERB supports prepayment systems to help reduce no-shows. With real-time, detailed reports, it offers actionable insights for restaurant growth.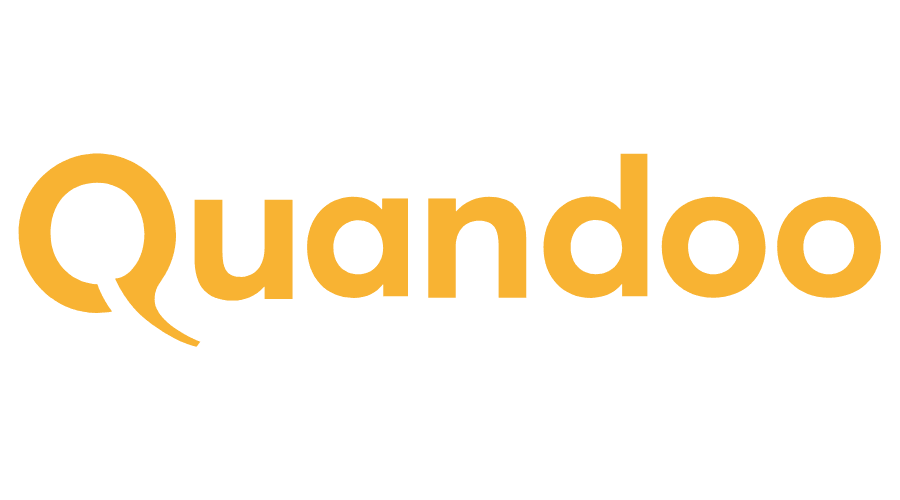 Quandoo is an international restaurant reservation platform with a significant presence in the UK. It offers a comprehensive system that effectively manages bookings, reduces waiting time, and optimises seating.
Quandoo's interface is user-friendly, enabling quick booking and table allocation. Restaurants can create custom floor plans that facilitate easy table assignment and efficient space utilisation.
A unique feature of Quandoo is its customer segmentation functionality, which helps deliver tailored marketing messages. Restaurants can harness the power of this feature to attract and retain diners. In addition, Quandoo integrates with social media platforms and third-party applications, extending the restaurant's online presence and reach.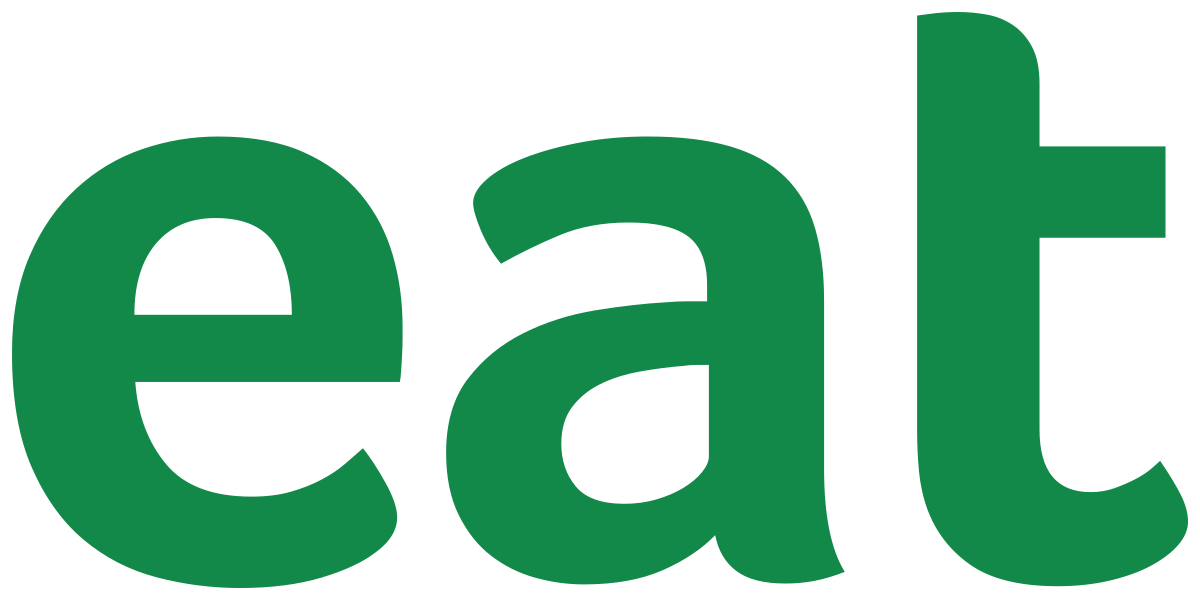 EatApp is an innovative restaurant reservation and table management system that simplifies restaurant operations. This platform offers a cloud-based solution that ensures you can manage your restaurant from anywhere.
With EatApp, restaurants can effectively manage reservations, waitlists, and customer information. Its table management system offers interactive, colour-coded floor plans for seamless operations.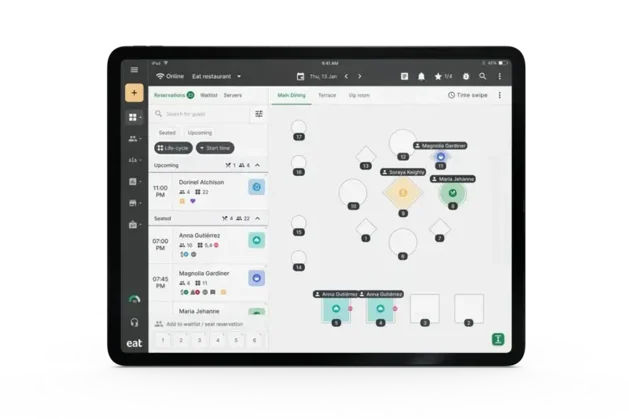 One of EatApp's standout features is its customer relationship management system, which tracks customer behaviour, helping restaurants to personalise their offerings. Plus, it offers a powerful analytics suite that delivers insights into business performance, customer trends, and sales reports.
In addition, EatApp offers a marketing suite, which enables promotional campaigns and customer loyalty programs. Its capability to integrate with various online booking platforms and POS systems ensures a unified solution for all restaurant management needs.
ResyOS is another formidable player in the restaurant table management scene, known for its comprehensive functionality that caters to the intricate demands of modern restaurants. Offering a cloud-based platform, ResyOS enables restaurant managers to handle their operations from anywhere at any time.
At the heart of ResyOS is an efficient table management system that incorporates intuitive and colour-coded table maps, real-time table status updates, and dynamic seating options. It helps in reducing wait times and improving table turn rates, ultimately boosting your restaurant's capacity and profitability.
One notable feature of ResyOS is its ticketing system which allows restaurants to sell tickets for unique dining experiences or events. This is a game-changer for restaurants aiming to offer something more than the traditional dining experience.
Conclusion
The choice of a suitable table management service for your restaurant is reliant upon the unique requirements of your business. Whether your goal is to maximise seating capacity, enhance customer service, minimise no-shows, or promote your restaurant, rest assured that there is a suitable platform available to fulfil your specific needs. Grafterr, OpenTable, ResDiary, SimpleERB, Quandoo, EatApp, and ResyOS are prominent players in the market, each providing distinct functionalities that can effectively propel your restaurant towards its strategic objectives. It is imperative to acknowledge that a proficiently administered dining room serves as the fundamental basis for a superlative dining encounter.
---
Supercharge your business growth:
Join our community for exclusive content and stay ahead of the curve