Our customers play a crucial part in building our products and making them what they are today. Through our customer's feedback and support, we've been able to continually develop our ePOS platform and create one of the most feature rich point of sale systems in the world. Today, we're releasing version 5.0! This new update includes a wide range of new functionality as well performance updates, to ensure you always have the very best ePOS system possible.
New features include:
Categories interface
We have now introduced a new way for the category menu to appear on the ePOS system. Businesses can now choose between MULTI-LINE or MULTI-LEVEL display. The new MULTI-LEVEL option removes the subcategory menu and now acts like a folder system on the screen to reduce the need to scroll.
Multi-level example: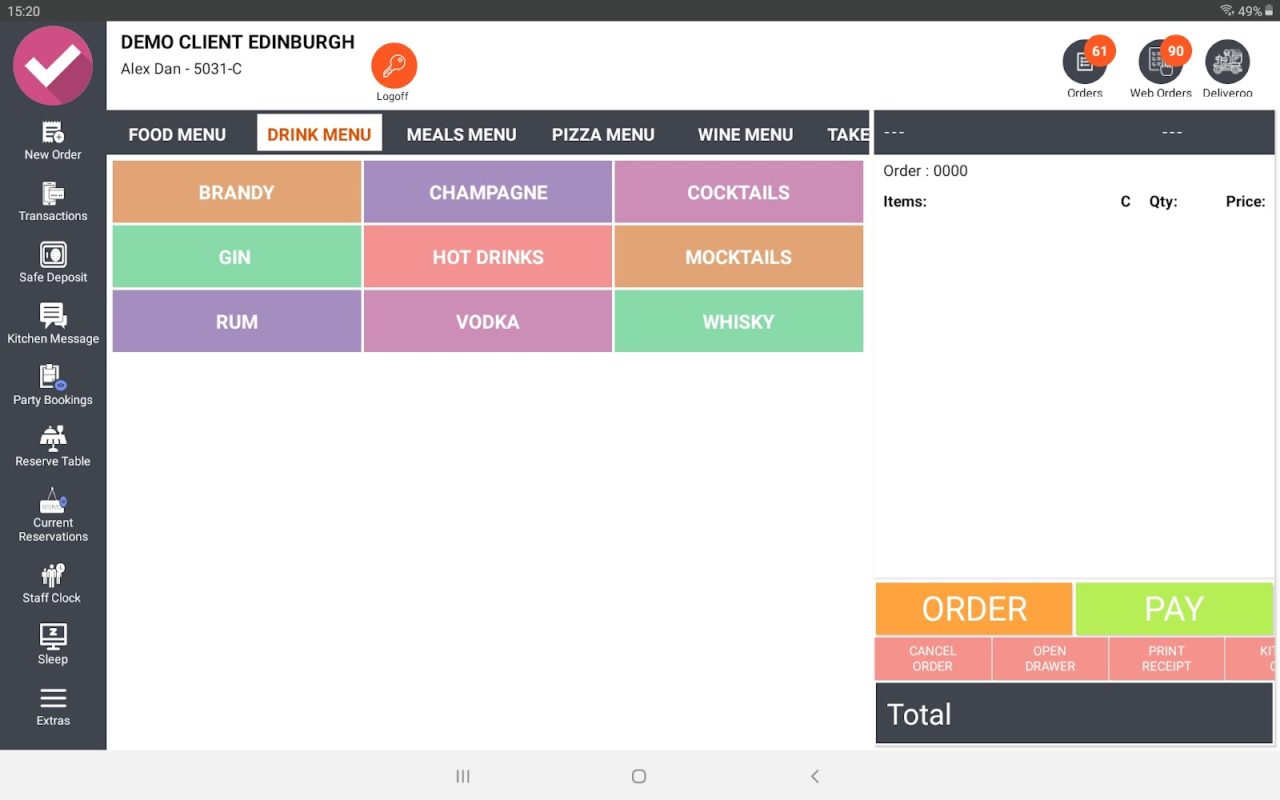 Shortened item names and item labels
Item names can be shortened or a new label can be added in the ordering screen. These shortened labels allow the operator to display more items per category on screen and item names are no longer cut short.
Customer Receipt – EAT IN ( OFF / ON )
Administrators can now set if they would like to print customer receipts by default or not. This option was already in place for takeaway orders.
Table Management enhancements
We have enhanced our table management functionality, reducing the number of steps required to complete certain actions. When the operator clicks on an occupied table, it will display the the customers existing order in a new popup window, making it quicker and easier for operators to view orders and print receipts if needed. The operator can also add additional items to the order by clicking through to the main screen to add items instead of accessing from the order screen.
Petty cash
Operators can now enter a custom reason for CASH IN / CASH OUT by selecting "Miscellaneous" within the petty cash section. We have the necessary PETTY CASH reports available in the Admin Panel.
Deliveroo integration
Complete Deliveroo integration with our ePOS terminals. Any orders from Deliveroo will be displayed within the operator app. The operator is able to send orders to the kitchen, change Deliveroo order status and complete transactions directly on the ePOS terminal. We also provide an overview report on Deliveroo transactions within the admin panel.
Purchasing Till Rolls
Clients are now able to purchase till rolls and stationary items directly from their operator app instead of ordering from our website. Payment is taken instantly using Credit / Debit Card with all orders being dispatched 24 hour, next day delivery. The ordering screen can be passcode protected.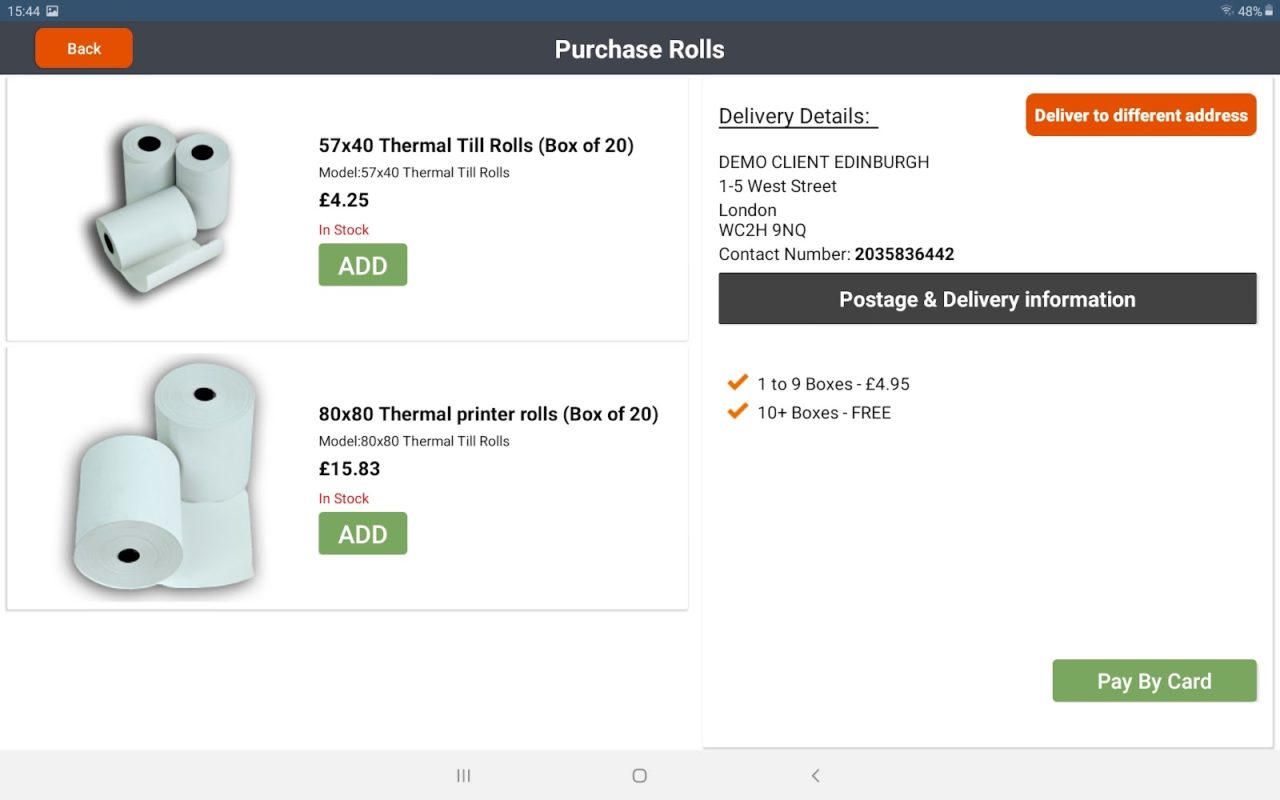 SUMUP 2.0 Integration
A new SumUp integration has increased the transacting speed of SumUp Air devices when processing credit or debit card sales.
ON SALE / OFF SALE
Operators are now able to mark items as ON SALE / OFF SALE. An item marked as OFF SALE will not be available to order as an individual item but can still be ordered as part of a meal or meal deal. Items can also be set at £0.00 and ordered through the ePOS for tracking and order printing purposes. Example: Tap water can be ordered through the ePOS terminal and charged at £0.00 so it's printed off as part of the drinks order.
Banking
Operators are now able to enter Banking Amount and Day End Safe Amount directly in their ePOS terminal. These areas are reported in the Day End Reporting. This new functionality will help track safe deposit and banking amounts.
Terminal performance
We have completed some performance related updates connected to Staff Discount, Happy Hours, Menu Availability, Item Availability and Promo Codes. These areas are now saved locally on the terminals themselves reducing the amount of data being downloaded from the cloud.